WebShuttle Concept
Is your Web site glass half empty?
---
Note: Teleshuttle's proprietary software and online operations services are no longer marketed.
Please view the consulting information on the Teleshuttle home page.
The information shown dates from 1996 or earlier, and remains relevant to the history of CD/online/Web hybrid technology.
---
Most households with PCs and modems do not subscribe to Internet access. . . and that gap is shrinking slowly.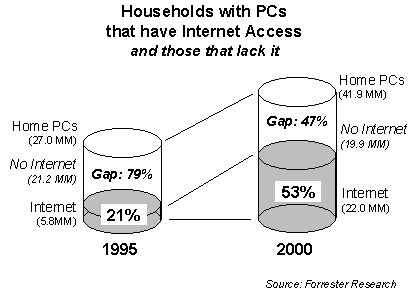 Fill your glass with WebShuttle access
Use conventional Web access for customers who have subscriptions.
Use WebShuttle service to enable ad-hoc access to the same information by any customer with a modem.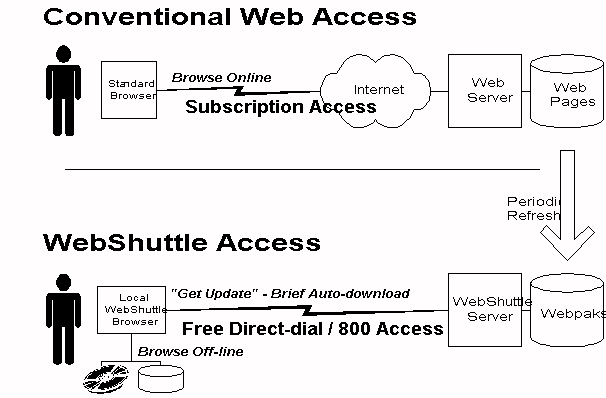 Conventional Web or Online Service links just don't reach the casual user.
Teleshuttle's unique WebShuttle service bypasses the Internet for low-cost, universal access.
All necessary software is provided on diskette or CD to enable a fully automated connection to our special servervia standard long distance or 800 servicethat delivers current information to the user's hard disk on request, then disconnects.
Viewing of the updated information is then done offline, at no cost, using a local browser.
WebShuttle service is useful in addition to inclusion of of a conventional Internet browser.
Please see our service descriptions for more information on WebShuttle, and the special MusicShuttle package.